Mobile Apps
Is your web site ready for the mobile generation?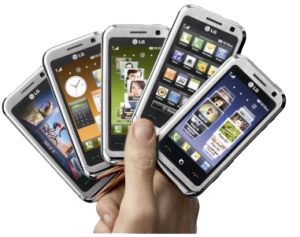 Smartphones and tablets are becoming the preferred means of browsing the Internet and the only option for most mobile viewers of your web site so you need to be "user-friendly" for these people. Its not just as simple as resizing pages for small screens. Mobile users are commonly driven by specific objectives – compare prices, locate your business and research product or service details.
Consider these important statistics:
78% of Internet users conduct on-line product research.
40% of US smart-phone users compare prices on their mobile device while shopping.
Inbound marketing, that's people looking for you, costs over 60% less than outbound marketing.
And it's not just 18-24 year olds using these devices.
Mobile users are probably hitting your site to comparison shop or get background info on a product.
There are multiple ways in which you can take advantage of mobile platforms.
Adapt an existing web site to display properly on small screens.
Create a separate web site designed for mobile access.
Create custom applications that will drive traffic back to your main web site.
Check out our latest creation, Bumblebee, a cross-platform small-format web site designed specifically for mobile devices.
Our Services
Modification of existing web sites to make them mobile friendly
Creation of small-format HMTL/PHP based sites
Iphone & Android app development