E-commerce
Launch your store in as little as 7 days!
E-commerce is becoming mandatory for most retail and wholesale businesses.
The Internet provides the fastest and least expensive way to launch a new business or increase customers in your existing retail store. Got a hot new product you want to sell to the masses? How about the world's best selection of widgets? The following are some advantages that an Internet business has when compared to a physical retail store.
Lower startup costs
Lower operating costs
Shorter startup time
Virtually unlimited marketplace
Smaller physical inventory
"Niche" marketing opportunities
If that's not enough reasons, consider that the Internet economy is growing at double-digit rates annually. More and more people are using the Internet to shop for everything from hats to houses. Its one of the few ways that small businesses can compete with large big-box stores.
We offer store development in multiple platforms geared to your business type, budget and implementation schedule using: WordPress (Apex), Shopify and Magento.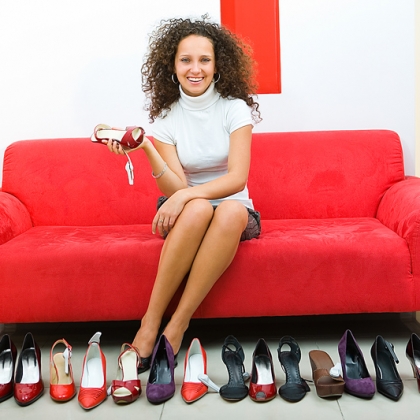 Apex E-commerce Storefront
The Apex E-commerce storefront is an end-to-end application including store operation, inventory control, shipping and marketing. Built to operate on WordPress, it is customized to each customer's specific requirements and business type.
Operation is straightforward and easy to learn.
It supports virtually any product type: tangible, digital, virtual.
It allows for endless product variations.
It allows for different business operational models.
It can be implemented in as little as 7 days.
It costs less to build and operate.
Apex Features
The Apex e-commerce storefront has an extensive feature set and designed to suit any type of retail or wholesale business.
10,000 item product catalogue
Volume discount pricing
Run special sales
User-definable product options – size, color, etc.
Surcharges on oversize or special items.
Flexible shipping calculations
Order payment and shipment tracking.
User-definable customer help system – multi-lingual
Automated email notices to customers.
Credit card payment processing
Flexible customer payment options
Multiple photos for product illustrations
No "fixed" monthly operational fees, other than hosting
Training & Support
The Apex storefront is built on a flexible design template that makes it easy to modify the graphic components and colour scheme to meet your exact requirements. But, we're not content to just sell you the store.
Qwik Media offers e-commerce customers training & support to help you succeed in the highly competitive Internet arena. Creating an e-commerce store is like building a bricks-and-mortar business and it requires considerable planning and knowledge of the marketplace.
We work with clients right from the initial planning stage through to completion.
Selecting the best operating platform.
Determining the best business operational model.
Organizing and selecting products.
Choosing payment-processing services.
Selecting shipping providers.
Determining pricing and profit margins.
Development of operational policies, returns, etc.
Determining store management and staffing requirements.
Competitive market analysis.
Sales & marketing strategies.
Although we have done everything to make your e-commerce store easy to manage, some initial training and ongoing support is usually required. With every new storefront we provide:
4-hours of hands on instruction
4-hours of startup technical support
ongoing technical support
printed operational manual
periodic group training sessions
Get started for as little as $899!
Qwik Media is able to offer a structured purchase plan on our Apex E-commerce storefront to help you launch your business.
The initial payment is $899, due at the time you sign your development agreement. The balance of your web site costs are payable on a monthly basis with up to 12 months to pay subject to specific minimum payments.